Tips to Create Great Marketing Videos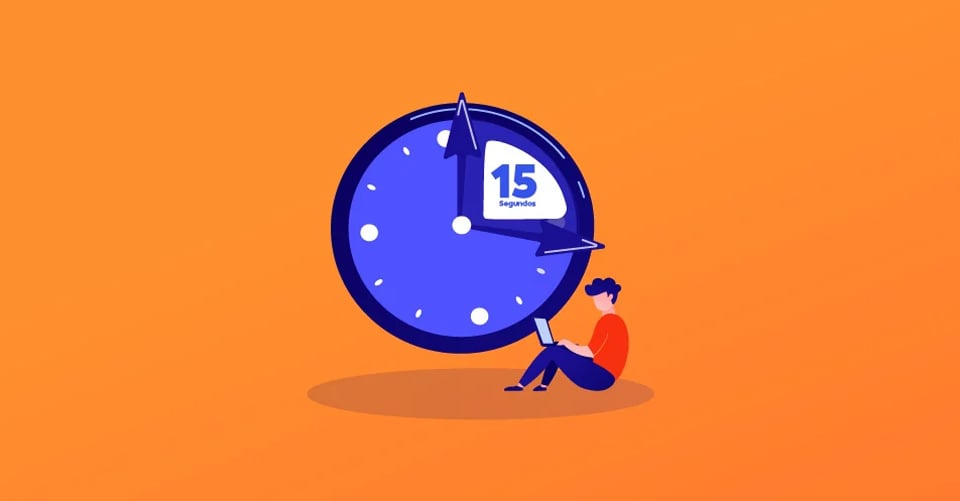 Juan has successfully established his business offering home improvement services. Unfortunately, Juan has not been able to formulate strategies that will attract the attention of prospects and therefore is not converting new clients. Juan doesn't know what to do and begins to get frustrated.
If your business is in the home improvement industry, you've probably experienced more than once what Juan has experienced of not knowing how to attract the attention of your target market towards your services.
Don't worry! The solution is that you must create awesome videos for your audience. Videos are one of the most viewed content formats by users on the Internet.
Studies show that video marketing specialists receive 66% of leads per year through this strategy, which demonstrates the effectiveness and importance of dedicating time and resources to create videos that attract the attention of your target market.
We know it sounds easier said than done. Creating awesome videos that actually catch the attention of prospects is not an easy task, it requires a lot of patience, dedication and having the right tools.
There is no specific step-by-step guide to create effective videos as it depends on your imagination and what perception people give to it. However, in this blog we want to give you some fundamental tips that will help you create awesome videos that highlight the excellence of your home improvement services.
Keep it short and conciseDuration is an essential element that will determine whether users decide to fully or partially view your videos.Since your business is in the home improvement industry, we recommend using a more corporate and professional format as this will help you convey professionalism and credibility to users.With this in mind, try to keep your video to no more than 5 minutes. It is better for a video to be short but with valuable information than long and with irrelevant information.

The shorter your video is, the higher the chances are that users will decide to watch it in its entirety.

Catch users' attention within the first 15 secondsYou have the first 10 to 15 seconds to get the attention of users, otherwise they will abandon your video increasing your bounce rate, which hurts your positioning in search engine results page.We recommend opening your video with a question that touches on the conscious or unconscious needs of users.For example, a good way to introduce your video could be "Are you tired of your living room looking outdated, boring and unfashionable?".

With this type of question, you will engage the user in an internal debate about whether or not they need your services. Once you've managed to grab their attention in the first 15 seconds, you'll be able to inform them with the valuable information contained in the rest of the video, increasing the likelihood that they will contact you or hire your services.
Need help creating a video for your business?
¡Click here for a free consultation!
Showcase your previous works
Human beings are visual, so it's no surprise that a prospect or client will ask for photos of your previous works to convince them if they should work with you or not. As you edit your video, be sure to include video clips or images of similar works you've done in the past.
This will not only help the prospect see the interior designs you offer, but also convey credibility that your value proposition is in line with the work you do. Plus, it looks great aesthetically in any corporate video.
Use appropriate background music
Since your goal is to attract your target market to hire your home improvement services, make sure you use music that does not ruin the image you want to convey of your business. Avoid informal music or music with too loud tones, otherwise you could distract the user's attention or even provoke them to abandon your video.
We recommend neutral or instrumental music as it will allow the user to focus on the message you want to convey. Think about it, Could you concentrate on paying attention in a class with loud music in the background? Probably not. The same goes for users when they watch your videos, try not to distract them.
Uses appropriate pre- and post-production tools
If you want to get the most out of your videos, it is necessary that your company invests in tools that help them record and edit quality videos. There are several tools that many video marketing experts use to record videos, among some of the indispensable ones we recommend are:
Professional cameras
Studio lighting
Microphones
Green screens
Once the video is recorded, you will need to edit it to eliminate elements that lower its quality or add others. A video editor will help you to give that creative twist and avoid creating tedious and boring videos. Some tools that we recommend to edit your videos are:
Adobe Premiere Pro CC
Filmora
Windows Movie Maker
Vegas Pro
iMovi
While it is true that there are free tools to record and edit your videos, they will not offer you all the features available, therefore, it is recommended that you invest in them. Remember, creating awesome videos increases the chances of having a positive impact on your business investment, so don't be afraid to make the decision.
Prepare a good voice-over
Choosing the right person in your company who will be the voice of your videos is fundamental. A tone of voice can captivate your audience or distract them, think carefully about who you choose, especially when your videos are corporate.
Likewise, we recommend you always put subtitles to your videos because there are users who only see the preview version of your video on YouTube, this means that they will not hear the sound, you must be able to provide them with scenes of your video even without having clicked on it.
Investigate what your competitors are doing
One of the tactics of any business is to investigate what your competitors are doing and why they are doing well. The internet is a tool that provides us with all the information we need to make modifications to our strategies. Just by searching the words "home improvement services businesses" you will have access to your competitors' websites, social networks and even videos.
Avoid using technical language
While it is true that using technical language in your business makes you look like an expert in your field, this is not recommended when recording videos.
Remember, many of the users who are watching your videos know little or nothing about your industry, especially when you refer to materials needed to do the necessary home improvements.
Use language and words that are easy for your audience to understand and avoid using abbreviations that only someone who is an expert in your industry can understand.
Use transitions and colors congruent to your brand
Believe it or not, something as simple as a color or animation can make a big difference in terms of video creativity. Always maintain brand consistency in all your videos. This will help increase your business recognition and the likelihood of generating new customers.
Go out of the conventional
The last tip we can give you is to let your imagination run wild! Innovation is necessary if you want to be able to create awesome videos for your business.
Research what home improvement companies are doing not only in your country but internationally. This will serve as a source of inspiration and information for your future video strategies.
With these tips, you will be able to create more eye-catching videos that will attract the attention of your target market to your home improvement services.
If you still have doubts or want experts to help you create your videos, we invite you to a free consultation with one of our experts by clicking here.